Intensify Your Business Growth with Facebook Marketing 
Need to target your desired audience? Have a new product or service to promote? Think Facebook marketing is for older adults? These myths contribute to overlooking Facebook advertising solutions as a practical, viable option in today's competitive, tech-savvy online marketplace.   
This method allows you to reach anyone literally with a profile and offers the flexibility and targeting options you need at competitive prices with other channels.  
At GoSEO, our social media specialists have assisted countless clients with developing an influential online presence. From managing accounts and interacting with customers to implementing content and promotion plans, our specialists will employ every strategy possible to ensure that your social media helps you gain customers and, ultimately, increase revenue.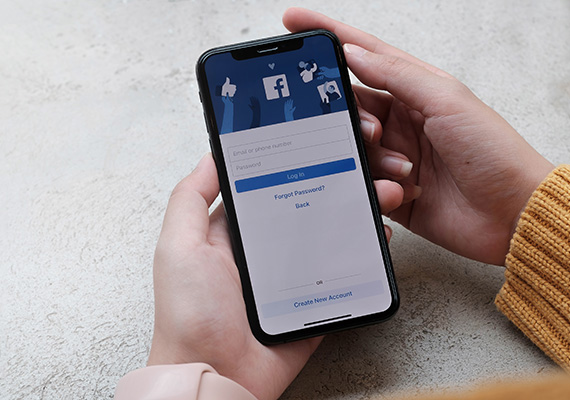 Scroll-Stopping Facebook Initiatives You've Never Had
It's not enough that you're on Facebook.
You want to be present.
You want to be aware.
You want to be influential.
You create a Facebook feed that's perfect for the modern-world woman, and then one day it's gone, and it seems as if nothing has changed.
This is where GoSEO comes in, with a list of top-quality initiatives to get you back on track. Recognized as one of the top Facebook advertising agencies, rest assure you're in good hands.
They know how to drive traffic, get more likes, and maintain your visual image online with  Facebook ideas that work.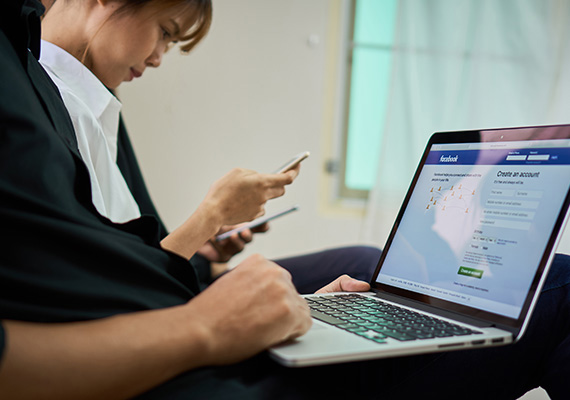 We Drive Full-Funnel Engagement
Social media is about engagement. Fully engage and connect your fans with the brand you represent so that they are a part of your everyday life.     
Engaging your community ensures that they become friends, not just followers. They become fans who want to be involved in the world you're creating – rather than being an audience for content that is how you've made it.    
When all of this happens, they will be compelled to share to support you as you continue doing what you love. At GoSEO, our Facebook ads management service gives you access to the products and tools you need to do just that.   
Our target customers are individuals or business owners who might be slightly on edge about trying out and using our service because of its novelty.   
We designed an ad service using Facebook's advertising platform, allowing our clients to engage their audience by providing them with coupons, discounts, or special offers. In addition, our ads are based on specific demographics to have a more well-defined idea of the people who be targeted.  
We Create Stories That Sell.
The best Facebook ads service is, on the whole, highly emotional, to engage before anything else.  
It's about making your audience a part of a story that is unique and full of meaning.   
By creating your content, you can be creative, funny, and matter to your community. In addition, your fans will be able to join in on the success of telling this story through pictures, videos, and posts – which is how they'll feel part of an experience.  
What's more interesting, you can boost and reach untapped markets through Facebook media solutions. We can help you explore this feature to maximize your business potential.   
We Craft Copy That Connects and Converts
Pictures can go viral and can be the start of a powerful campaign.   
They can be updated in real-time, giving your posts more value and, therefore, more interest in your community.   
Written content is what converts, however visual content is what gets people talking. It's this kind of post that will drive organic traffic by creating an online environment filled with people who are happy and willing to talk about you.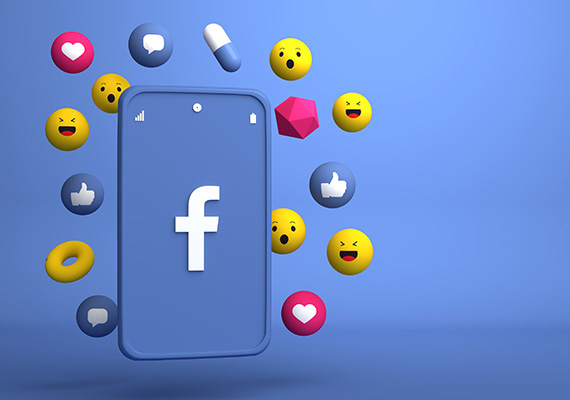 Make Your Brand a Household Name
Whether you're looking to grow your brand out of a basement to become a nationally recognized name or you want to boost your sales, GoSEO can help you reach your goals.   
Our Facebook paid marketing service team will create a customized national internet marketing campaign for your business based on extensive research, so you can attract more visitors to your website, getting more sales. 
FREQUENTLY ASKED QUESTIONS
Are Facebook ads worth it?
In a word: yes.  
The cost of Facebook media solutions is far less than what you need to pay for a newspaper. In addition, when considering the reach, the ads are targeted in a way that can be incredibly effective; just because they do not appear in the paper does not mean they won't get seen by someone who might purchase your product or service.  
Additionally, with the Facebook ads service, which features the video option, it is easy to create a video advertisement that will grab attention and interest from potential customers. This can also be used in Facebook contests, which are easy to run and can be leveraged to increase the number of "likes" for your business' page.  
If you're looking for a way to market your business without breaking the bank, Facebook paid marketing services are definitely worth checking out.   
The social media platform has changed the landscape and marketing world in general. Things that looked impossible are now very probable with its help.  
Does Facebook advertising work for small businesses?
Facebook advertising solutions are a great way to build your audience and raise awareness for your business. Whether you have a brick-and-mortar store or sell products online, Facebook is a fantastic place to reach people in the market for what you offer.   
As long as you know your marketing goals, you can craft a targeted campaign that provides value for both you and your potential customers.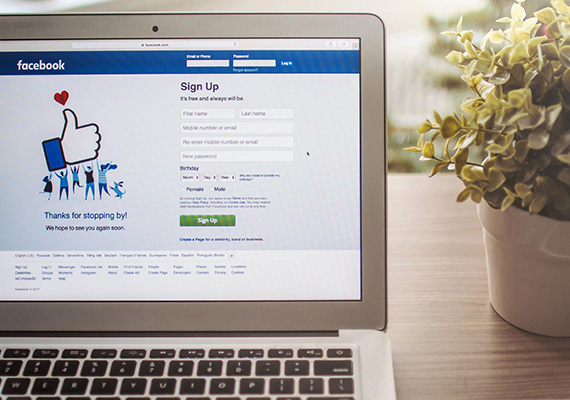 How to Use Facebook Ads to Promote Your Content?
Facebook ads reach nearly 2 billion users every day and are a proven way to make your social media marketing efforts more efficient. Its global audience is publicly available and can be targeted by age, nationality, gender, language spoken in the home, and other indicators to help you create specific ads that will provide the most impact on your marketing objectives.
Facebook's powerful ad algorithms and the power of suggestion mean that if you use ads to promote a piece of content, your audience may be more likely to engage with that same content when they see it on their News Feed.
Facebook advertising agencies like GoSEO can help you choose which type of ad to use and how much to spend. Collaborate with us to know how we can help you amplify your Facebook business page. Please contact us at (02) 7092 8694
Want To Be Found Online? GoSEO Can Help You!